Learn More About The Latest Subaru Models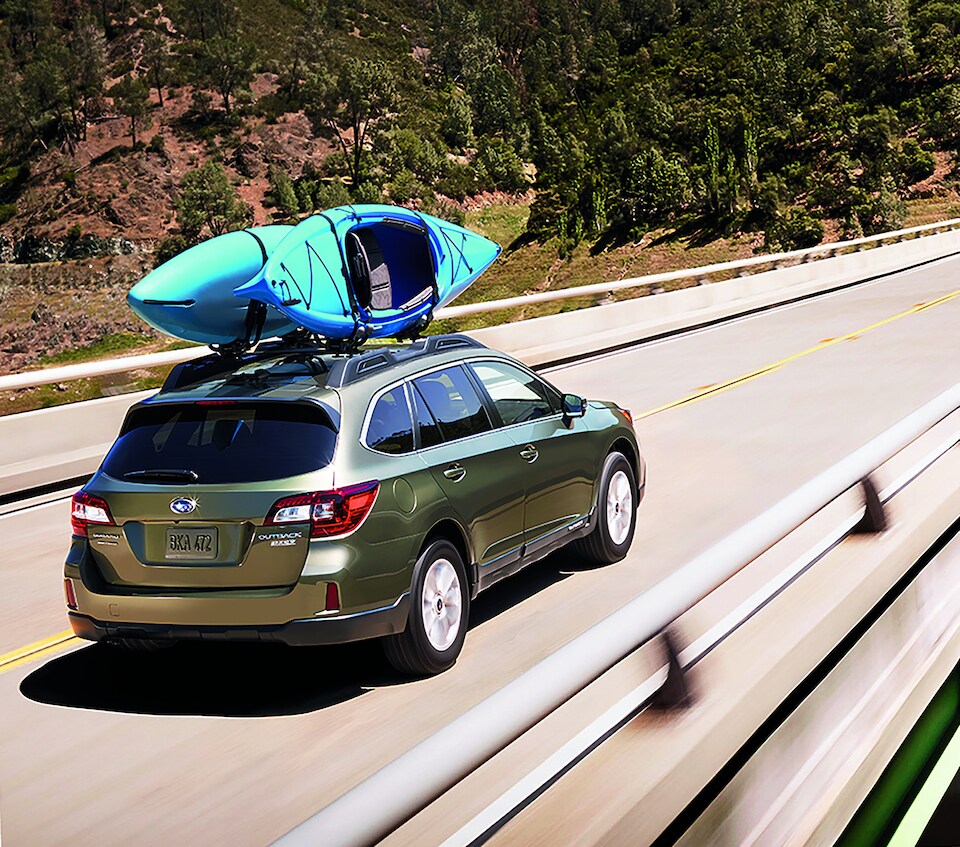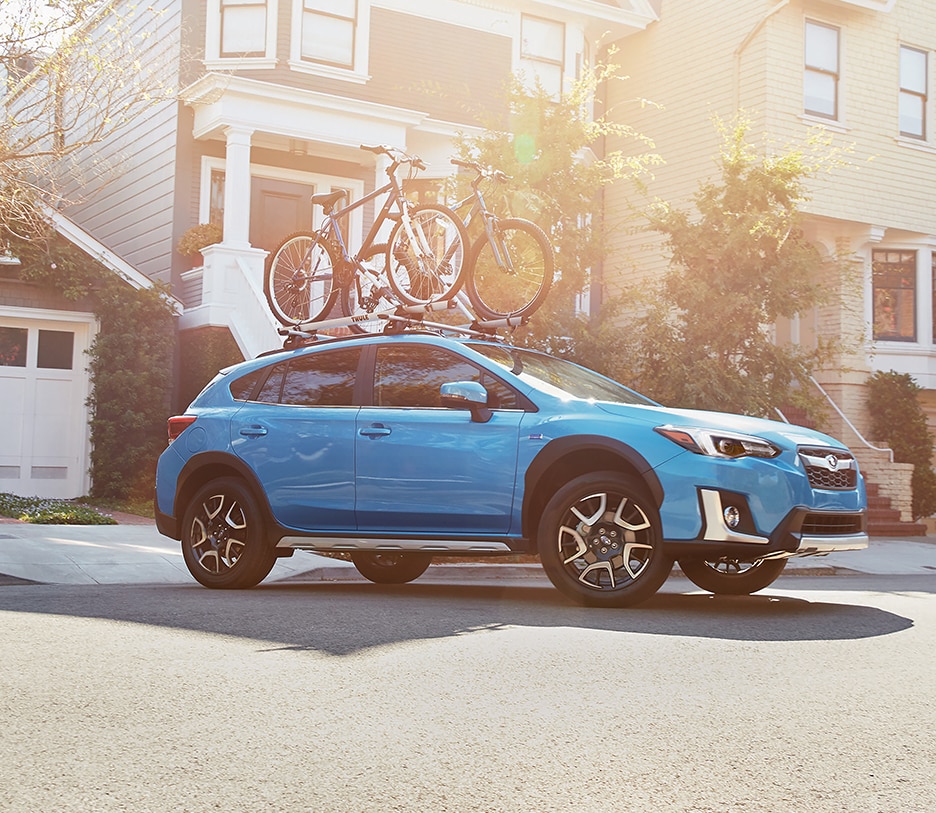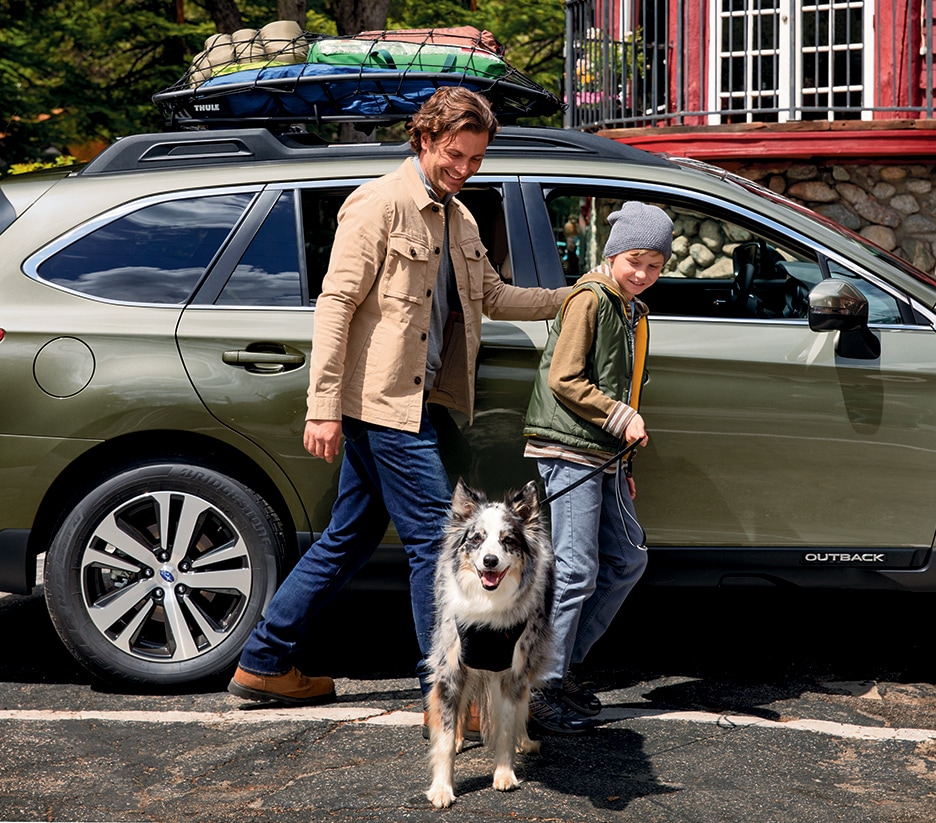 New Subaru Model Frequently Asked Questions
You have questions -- we have answers. You're always our number one priority here at Reynolds Subaru. When shopping for a new vehicle you're bound to have a list of questions you need answering. After all, a new vehicle purchase is one of the larger investments you'll end up making in your lifetime. Thankfully we've been sure to hire on a team of exceptionally qualified and knowledgeable Subaru sales professionals here at our Subaru dealership just outside Charlottesville in Orange, VA. They've done some research to help ensure you end up settling a model that touts the specific tech, safety features, and versatility your lifestyle demands. Read through some of our most frequently asked questions to better familiarize yourself with our new Subaru model inventory.
Which Subaru Models Feature Standard Symmetrical All-Wheel-Drive?
All Subaru models except the Subaru BRZ (a rear-wheel-drive sports car) feature the brand's iconic all-wheel-drive system. There are countless benefits to having a vehicle that touts this system. For instance, if you settle on a new Subaru WRX which has been tuned to deliver a sportier ride, the sedan will be capable of handling tight cornering at high speeds with greater control. This system also reduces the chance of hydroplaning and allows for improved control through rough weather conditions and backroad driving. It's the backbone of the brand's "go-anywhere" adventuresome spirit.
Does Subaru Offer Driver-Assistive Technologies?
Yes -- the brand offers an array of cutting-edge driver-assistive aids designed to lessen the chance of collisions and mitigate their severity if they do occur. The automaker offers the EyeSight Driver Assist Technology bundle on select models. This tech has been discovered to reduce rear-end collisions with injuries by up to 85 percent.
What Features are Included with the Subaru EyeSight Driver Assist Bundle?
This next-generation array of technologies includes the following features:
Adaptive Cruise Control: Promotes an appropriate following distance and speed with the traffic around you by closely checking your speed with the vehicle in front of you
Lane Keep Assist and Sway Warning: Helps ensure you stay centered in your lane by monitoring painted lines on the roadways (it's ideal for evening commutes around the Charlottesville area)
Pre-Collision Braking: Activates full braking power in emergency situations after alerting you to potential and imminent collisions
Pre-Collision Throttle Management: Detects hazards in your path of travel that you could potentially hit and will consequently reduce engine power to reduce damage and bodily harm
What is the SUBARU STARLINK Multimedia System?
If you're unfamiliar with the Japanese manufacturer, you might want to learn a bit more about its infotainment offerings which are included in the SUBARU STARLINK Multimedia system. This on-board array of technologies rests within a touchscreen system available in a range of sizes. Access to your favorite multimedia content is simple and easy as you can easily pair your phone with Apple CarPlay, Android Auto, and Pandora. The new Subaru Legacy boasts an available 11.6-inch touchscreen system with high-definition graphics. It's useful, sleek, and entirely appropriate for today's digital age. An available navigation system is ideal for those drivers who frequently adventure outside the county and state for leisure and work alike. A voice command system further promotes simple and stress-free access to your content. You'll no longer have to fumble around with knobs and buttons -- simply give a vocal command and you can keep concentrating on the road without taking your hands off the wheel.
What is a Continuously Variable Transmission (CVT)?
Subaru is constantly seeking to improve its models and help you secure savings in the long term. In 2010 the brand rolled out its first model which featured a continuously variable transmission (Lineartronic). This transmission type promotes greater fuel-economy returns and near-seamless shifting at all speeds.
What are Our Top Subaru Models at Reynolds Subaru?
We're stocked with a full range of new Subaru models to help ensure drivers in and around Culpeper have the opportunity to secure a vehicle that addresses the specific transportation requirements their lifestyle demands. Read up on each of our featured models below to familiarize yourself with our new Subaru model options.
Subaru Outback
With cues to its original wagon roots, the Outback offers the best of both worlds for drivers in Virginia -- it's stylish, outfitted with all the latest entertainment features, and has earned worldwide recognition for its long-term value.
Subaru Forester
The Subaru Forester is the Outback's closest relative. It showcases a slightly more traditional SUV body style offering a more compact physical appearance with handling properties that are more akin to a small SUV. The vehicle is smart enough to handling commuting with its sensible fuel-economy ratings yet rugged enough to adventure off the beaten path when called upon to do so.
Subaru Ascent
As the largest and most spacious option within the Subaru SUV lineup, the new Subaru Ascent is hands-down the right choice for families that call Orange, VA home. It is host to three rows of seats, includes the brand's symmetrical all-wheel-drive system, and offers a full range of available premium touches and first-class elements in its upper trim models.
Subaru Impreza
The Impreza is available in sedan and hatchback body styles with your selection of either an automatic or manual transmission. Offering up an appropriate amount of horsepower and a sporty exterior, the Impreza is ideal for young working professionals and adventure-seekers alike.
Subaru Legacy
After its recent luxurious overhaul and facelift, the Subaru Legacy is an attractive option for those shoppers looking for a fuel-efficient sedan that's easy on the eyes, geared for highway and in-city travel, and driven by the latest safety technologies.
Subaru WRX
The Subaru WRX really needs no introduction. Hailed for its reliability and exceptionally swift on- and off-road adeptness, the WRX is the choice for performance enthusiasts.
If you'd like to take a test drive, please contact a member of our sales team today.